♢ Messages :
153
♢ Date d'inscription :
04/11/2017

Et voilà pour toi chéri :**:
Code:

<center><iframe src="http://crisisonearth.forumactif.com/h1-signdiana" height="300" width="300" frameborder="0" scrolling="no"></iframe></center>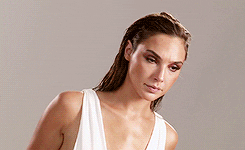 The choice each must make for themselves - something no hero will ever defeat. I've touched the darkness that lives in between the light. Seen the worst of this world, and the best. Seen the terrible things men do to each other in the name of hatred, and the lengths they'll go to for love. Now I know. Only love can save this world. So I stay. I fight, and I give... for the world I know can be. This is my mission, now. Forever.
♢ Messages :
66
♢ Date d'inscription :
04/11/2017

Merci mon amouuuuuuuuuuuuuuuuur
♢ Messages :
48
♢ Date d'inscription :
18/11/2017

♢ Messages :
161
♢ Date d'inscription :
04/11/2017

merci trésor (a)
Alii summum decus in carruchis solito altioribus et ambitioso vestium cultu ponentes sudant sub ponderibus lacernarum, quas in collis insertas cingulis ipsis adnectunt nimia subtegminum tenuitate perflabiles, expandentes eas crebris agitationibus maximeque sinistra, ut longiores fimbriae tunicaeque perspicue luceant varietate liciorum effigiatae in species animalium multiformes.
♢ Messages :
48
♢ Date d'inscription :
18/11/2017